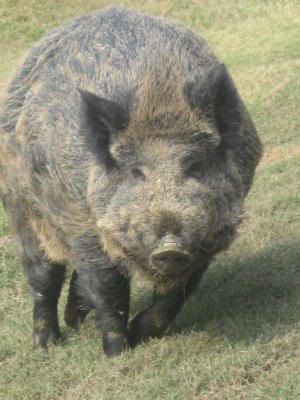 Good Night, TUSK II
Born August 12, 2002, with seven other brothers and sisters, this young Russian Boar had little idea that he would become
one of the most celebrated Hogs in History!
At an early age,
Tusk II and his
brother became the
Princes of Hog Nation.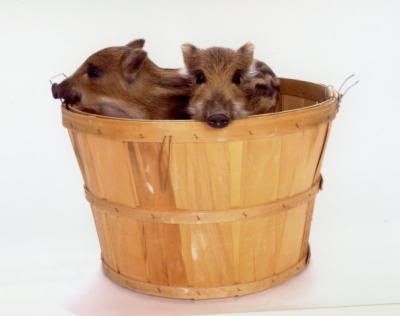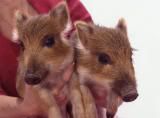 They were groomed as royalty, but like any worthy royal,
Tusk II had to serve the
Hog Nation and learn to become a
Fighting Razorback by chasing off volunteers, commodores and rebels!
As he grew,
Tusk II developed a keen sense of smell, sharp eyesight, and intelligence far beyond tigers, pachyderms, eagles, bulldogs, gators, gamecocks, and wildcats!
In his last task before becoming
King he took on a mission deep into the heart of Texas to locate and organize the resistance of the last known wild Russian Boars in the United States.
Tusk II ascended to the throne in December of 2004 and inherited the Palace built as a tribute from the lover of all things chicken, Tyson.
Although destined to serve as the
King of Hog Nation, he was always down to earth at home.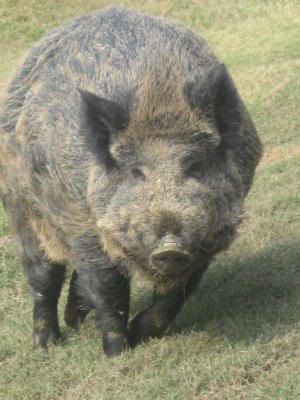 On the road, he gave them a show!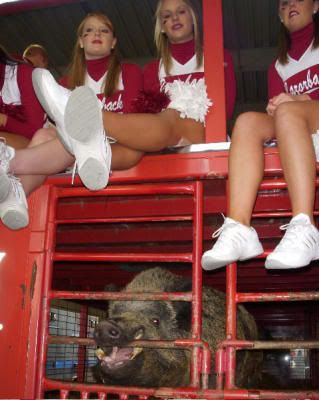 Even hifalutin newspapers like the New York Times recognized him as the
King of Hog Nation.
Tusk II walked with Kings but never lost the common touch.
As his last official act,
Tusk II oversaw the
Arkansas Razorbacks' win in the 2010 Liberty Bowl.
With Victory in hand,
he was tired, and it was time to move on…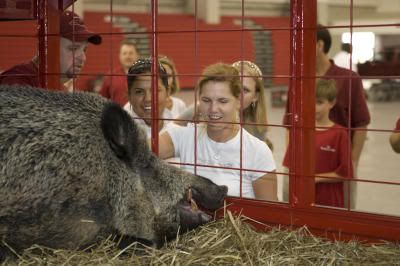 Good Night,
Tusk II.
Rest in Peace. d. January 4, 2010.
We'll miss you, Brother.
Memorials may be made to the
Tusk Fund
c/o The Razorback Foundation
1295 Razorback Road, Suite A
Fayetteville, AR 72701.
SharpTusk for Hog Database